International students who wish to study in Sweden put into considerations of factors such as climate, high standard of education and perhaps a relatively low tuition fee. Swedish universities are well-adapted to the needs of international students, and Sweden consistently ranks in the top three in the world for English proficiency. The Swedish education system focuses more on your academic interests than pushing you to achieve a grade.
Mälardalen University Sweden, is offering fully-funded master scholarships for the academic year 2018-2019. Mälardalen University or MDH, is a university college located in Västerås and Eskilstuna, Sweden.  Mälardalen University is the world's first environmentally certified school according to the international standard ISO 14001.
These scholarships are open to international students and cover 100% of the tuition fee of the programme. Each years, Mälardalen University offers numbers of scholarship to merit Master applicants.
To be Taken at  Mälardalen University, Sweden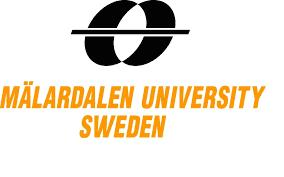 Nationality: International Candidates, but prefer students from outside of EU/EEA/Switzerland
Degree program: Master programme
Award: full-tuition fee
Eligible:
Is admitting to Master degree program
Meet admission requirement of the school
From eligible countries
Be a self-finance students at the period of the program
How to apply: Applicants must applied for the programme at Mälardalen University as yours first choice and submitted supporting documentation within deadlines published on www.universityadmissions.se. In addition the application fee must have been paid in time. (You may have to apply for the admission to the school here: https://studyinsweden.se
Deadline: February 1st, 2018